Annual Event Calendar
February/March
Homeowners' Meeting - TBD
May
Canoe/Kayak Recreation Club - Boathouse Clean-up and Registration Pizza Party
June
Annual Garage Sale is held the first Saturday of June, with a pre-sale on Friday
July
July 4th Celebration - Fun Run, Parade, Picnic, Games
December
Annual Holiday Decorating Contest
---
The Annual Homeowners' Meeting - 2017
We hope to see you at the
Annual Homeowners' Meeting Saturday, March 18th at 1:00pm at the Camas Meadows Golf Club
. Information will be mailed soon and posted on our website, www.LacamasShoresHOA.org. Cookies will be provided. Come and buy your favorite neighbor a drink! Information will be mailed soon and posted on our website,
www.LacamasShoresHOA.org
.
There will be
three open Board positions up for election at the Annual

Homeowners

' Meeting
. We hope you will consider running for the Board! If you are interested and would like notice of your intent to run and a short bio or statement to be included in the mailing that goes out to the neighborhood,

please submit your entry by February 20th by 9pm

to the Board by emailing board@

Lacamas

ShoresHOA.org. Note that you may still choose to run after that date, but your information will not be sent out with the Annual

Homeowners

' Meeting Notice.
Want to help but don't want to be a Board Member?
That's OK, volunteer to help at the meeting! We will need people to check people in, help with seating, hand out flyers, etc. To volunteer, just email us at Board@
Lacamas
ShoresHOA.org, and get to know your neighbors!
---
Lacamas Shores Annual Holiday Decorating Contest​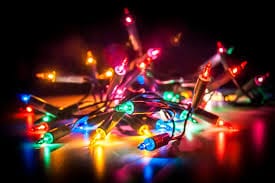 Thank you to all those Homeowners, friends and family that took the time to make our neighborhood festive this Christmas, and a special thanks to John Ulmer for running this event!
The 2016 winners are:
​
BEST DISPLAY:
The McClaskeys at 6112 NW El Rey Drive
2nd PLACE:
The Walkers at 2834 NW Lacamas Drive
3rd PLACE:
​ The Smiths at 1747 NW Lacamas Drive
4th PLACE:
​ The Walkers at 3240 NW Lacamas Drive
​Congratulations to all winners and participants on spreading the Christmas spirit this holiday season!
---
---
The Legendary Annual July 4th Celebration
Every year, the Lacamas Shores Homeowners' Association volunteers produces the legendary July 4th Celebration for all residents. Click
here
for the details. Activities include:
Kids Firecracker Fun Run
Neighborhood Parade
BBQ & Potluck
Kids' bouncy house
Family Games
This event is always a lot of fun and a great way to meet neighbors. Volunteers are always welcome. Please email Sarah Bang at
july4th@lacamasshoreshoa.org
to help!
- -
Please note that fireworks are not permitted in the common area.
---
​Annual Garage Sale
- next date: June 3, 2017, 8am-4pm
The Lacamas Shores Annual Garage Sale is held the first Saturday in June. The event attracts lots of traffic from outside the neighborhood. Residents will have plenty of buyers for all that great stuff you no longer want. Lacamas Shores typically has a preview sale for homeowners on Friday evening starting at 5:00 pm. You may choose to participate in both, or just the Saturday sale. If you choose to participate in the Friday evening sale, let your neighbors know by posting on
Nextdoor,com
.